CRDM has partnered with Tal Golesworthy, the founder and technical director at Exstent to offer a new groundbreaking solution for Marfan syndrome, a hereditary medical condition that affects 12,000 people across the UK.
Marfan syndrome is an inherited disorder of the body's structural tissues due to a deficiency in fibrillin – a structural protein fibre. It can affect many areas of the body, but the most detrimental consequence involves the aorta – the main arterial conduit from the heart. As a result of this disorder, the aorta runs the risk of dilating and ultimately rupturing.
A sufferer of Marfan syndrome himself and unhappy with the existing surgical options available, process engineer Tal Golesworthy set out to find an alternative solution to major heart surgery – a daunting prospect for many sufferers of the disorder.
The question posed was, if the aorta is only weak in tensile strength within its wall; why not simply externally support it with a bespoke sleeve in a suitable material? The answer to this was the creation of the EARS (External Aortic Root Support). Having combined magnetic resonance imaging (MRI), computer-aided design (CAD) and rapid prototyping (RP), Golesworthy put together a proposal to manufacture a bespoke external support for the ascending aorta.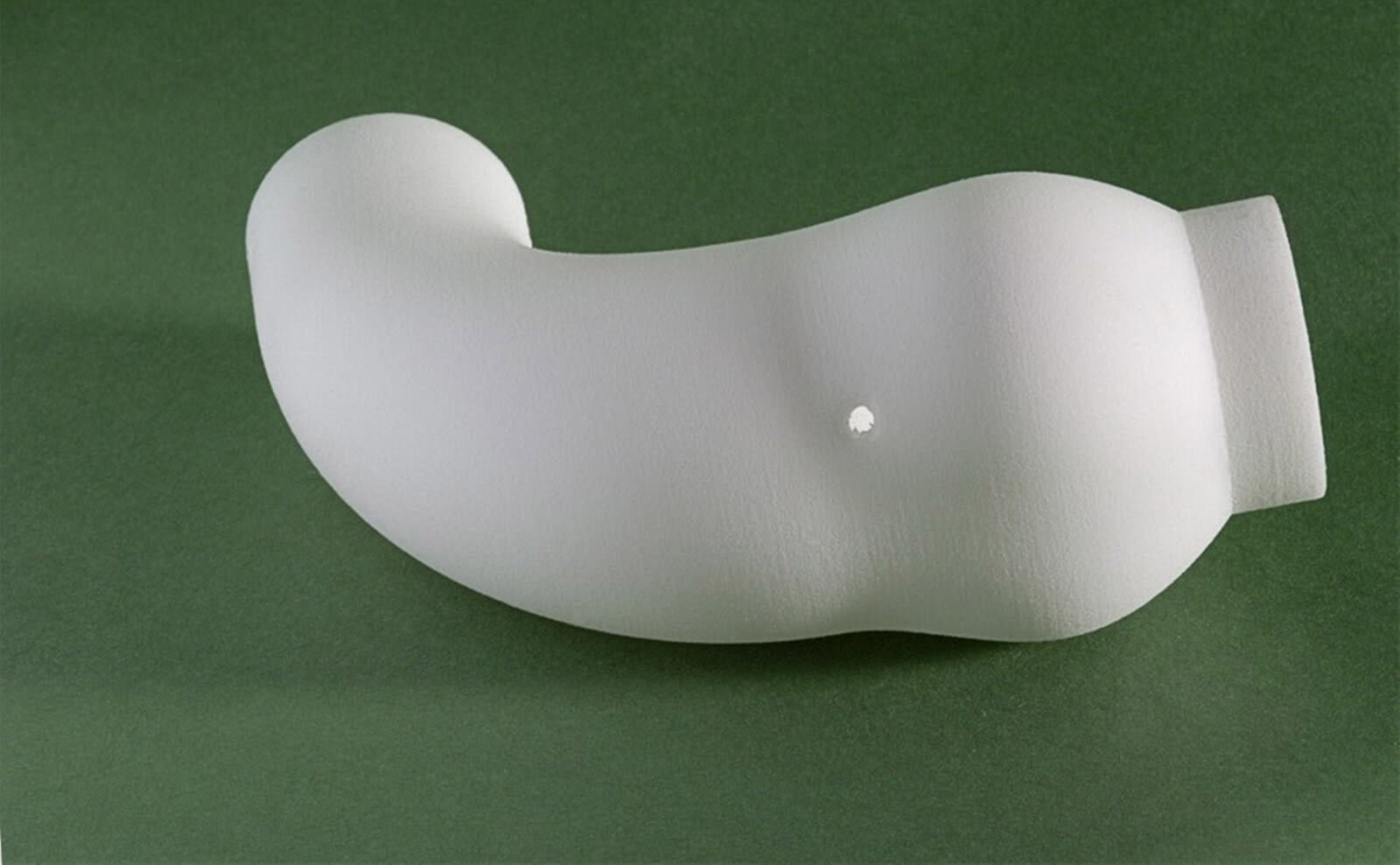 Enlisting the help of reputable figures in the medical field and with the support of private investors, Tal started working on the EARS project. Existing medical MRI was used to get suitable images and Imperial College was contracted to assist with the required CAD work. It was time to find the right provider of rapid prototyping.
Well known to Imperial College for its unmatched expertise in RP and its strong commitment to innovation, CRDM was chosen for converting the CAD stl files into solid polymeric formers for manufacture of the EARS implants.
As each implant needs to be unique to the individual patient, they must all be distinctively identifiable. CRDM has been actively involved in solving this problem. To ensure that each former is of an exceptional standard for its patient, CRDM has carried out an alphanumeric recessed text process situated on a non-morphologically sensitive part of the former.
After the manufacture of the former had been completed, it was taken to a cleanroom environment where it was solvent washed and dried before the textile EARS implant was formed onto it.
To date, 24 patients including Golesworthy have received the implants, all of which have been manufactured by CRDM. The manufacturing procedure will remain unchanged until the breakthrough surgery reaches 50 patients. After this milestone, the process will be reviewed addressing everything from imaging protocol through to CAD routine, rapid prototyping and manufacturing methods.