Who Are We?
Additive Layer Manufacturing Consultancy (ALMC) is a new division of CRDM Ltd. Its purpose is to offer consultancy services centered on Rapid Prototyping, Rapid Tooling and other Additive Layer Manufacturing applications.
What we can do for you
ALMC can provide a complete solution to both your Rapid Prototyping (RP) and Rapid Manufacturing (RM) needs, whether you are new to this fast developing sector or a seasoned user. ALMC can advise you on all aspects of new product development through to incorporating RM into you production cycle. ALMC draws on many years of practical experience in the field and can therefore offer you a truly practical support system.
Expert ALM advice
We've always provided customers with the best possible advice on developing Additive Layer Manufacturing (ALM) applications as an integral part of our service offering. ALMC enables us to provide expertise from product concept to final production within a structured, managed partnership.
Our services include
Advice to manufacturers and designers – Advice on the many benefits of using ALM, including;
– Materials choice,
– Re-engineering existing products for performance improvement
– Reducing assembly times.
Business plans – Plans for the adoption of large-scale ALM within organisations.
Project management services – incorporating the related fields of moulding and assembly projects.
Detailed reports
We'll carry out a thorough analysis of your business, then produce a detailed report of our recommendations, tailored to your specific ALM needs.
You can choose to view your report in a number of formats, from written documents to video presentations – a highly effective way to share information in a large corporation.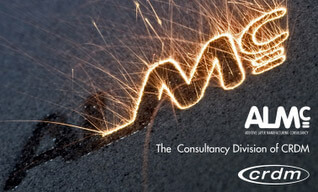 Please see www.almc.info for more information.