Stereolithography (SLA) Models and Prototypes
SLA models offer the most accurate type of fit or / and form prototype for the verification of any design before committing to your chosen production route. Here at CRDM we can offer all aspects of Stereolithography from design right through to production.
Advantages of using us for Stereolithography SLA models…
Extreme Accuracy
Concentration to fine, intricate detail
Our products are easy to finish or paint
We can produce big single piece parts on our 3 iPro 8000 machines
We provide a conveniently fast turnaround due to having 4 machines
Some Stereolithography considerations…
Left untreated, Stereolithography SLA resin is not UV stable
Reduced strength compared to SLS and moulded parts
Limited temperature range (up to 50 °C)
Tolerances depend on geometry but typically ±0.15mm upto 100mm, ±0.15% over 100mm
If you would like further detail on tolerances then please download the CRDM Tolerance Standards PDF for SLA capabilities. CRDM operate 3 x iPro 8000 with high speed digital scanning and a build volume of 650 x 750 x 550 mm, ProJet® 7000 HD with a build volume of 380 x 380 x 250mm and an SLA 3500
Materials
We can also supply 3D Systems 'Bluestone' or 'Ceramax' (very high temperature resistant ceramic filled resins) if required
Available finishes
All Stereolithography SLA models are built with a 0.1mm layer thickness and can be supplied in basic finish (C3 – support removed and grit blast) through to fully painted and detailed finishes. Our parts built in Accura ClearVue can be clear lacquered or polished to achieve a transparent finish.
We can also easily work to customer supplied drawing if available.
Examples of SLA Accura ClearVue Non Finished (Left), C3 Finish (Center) & PP Lacquer (Right) over an iPad screen. Non Finished has visible lines, C3 is frosted and PP Lacquer is the best quality.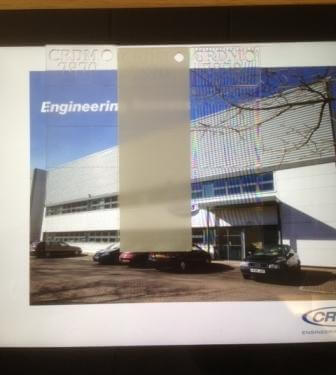 Examples of SLA Accura ClearVue C3 Finish (Left), Non Finished (Center) & PP Lacquer (Right) over a printed map. Non Finished has visible lines, C3 is frosted and PP Lacquer is the best quality.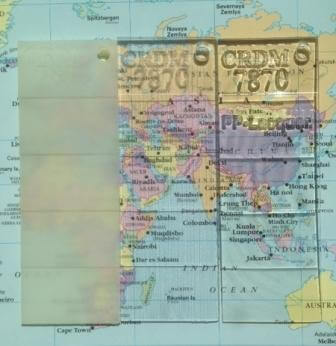 If you would like to talk to a member of our team regarding any further detail on Stereolithography then please do not hesitate to contact us. We would love to help!